Central Phoenix Homes for Sale
Central Phoenix is experiencing a new vibrancy!  Downtown, Midtown, and Uptown have brought a resurgence of sleek and modern commercial projects, which in turn has caused a desire to live in these areas.  The neighborhoods vary, with architectural styles of homes ranging from bungalow, spanish colonial, spanish revival, tudor to ranch style. Each of these areas offers cultural and social events, diversity, (should I take word diversity out:)and great dining experiences.  
Downtown Central Phoenix 

Homes for Sale

Downtown Phoenix has Arizona State University Downtown Campus and the University of Arizona Medical Center.  In addition to older and historic neighborhoods, new apartments and condominiums have been erected. There are many restaurants, coffee shops, and bars.  One can see see musical acts at places such as Angels Trumpet Ale House and the Crescent Ballroom. Roosevelt Row is an arts district and a popular event is the First Friday Art Walk, where one can tour cultural events and art galleries the First Friday of each month from 6:00PM.  
Midtown Central Phoenix 

Homes for Sale

The Light rail runs through the middle of Midtown Central Phoenix.  Home prices in this area range from $150,000 to over a million. This area is attractive for those who want to live closer to Downtown. One has eclectic neighborhoods such as Melrose District with its variety of antique and vintage shops.  It is also known to be LGBT-friendly. Unlike the standard cookie cutter type homes, one will encounter neighborhoods which are rich in character and have mature vegetation. There are also distinctive neighborhoods such as Encanto/Palmcroft, and Phoenix Country Club which have historic homes priced on the high-end.  
Uptown Central Phoenix 

Homes for Sale

This area is very desirable to live, with many families wanting to be near good schools.  North Central which overlaps Midtown is considered to be among the priciest places to live in Phoenix. Custom homes on large lots along with lush vegetation is what one encounters when driving in this area.  The neighborhoods are quiet and likewise convenient to Downtown. More affordable homes can be found if one travels to the west, east or north of the North Central area. Noteworthy is the revitalization off of 7th street and Missouri, with plenty of new restaurants opening up and in turn drawing more interest to the surrounding neighborhoods.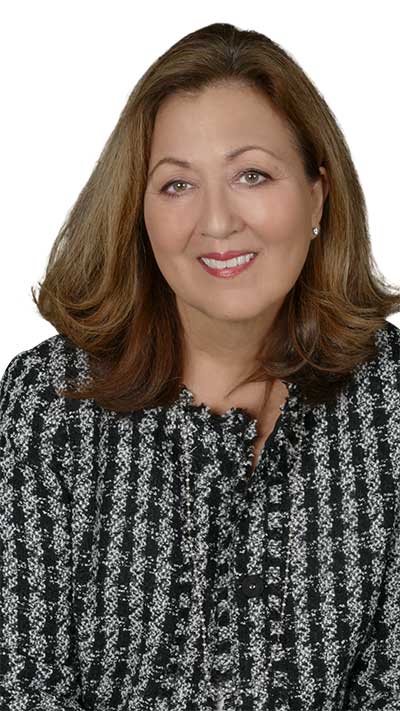 Adelina Bustamante
HomeSmart, Realtor®
Hello, I'm Adelina and I'm a real estate agent in Phoenix, Arizona.  I'm an Arizona native and have witnessed the Valley's tremendous growth and beautiful changes over the last 30 years.  I am also bilingual and speak Spanish.  Prior to real estate, I worked for the federal government and this required me to travel extensively throughout the Valley of the Sun. In that job, I was able to communicate and connect with a diverse clientele.  I was also detailed and disciplined. I believe these traits hold true today to be your successful realtor.
Regardless of size and price range everyone desires and deserves a place to call  home. I wish to earn your trust and referrals by serving as your real estate agent in Phoenix.  My areas of speciality are Central Phoenix and Scottsdale. I will be honest, dedicated and will work hard to exceed your expectations. As your realtor, I will listen, negotiate, and act.  Likewise, if you are a seller I will listen and be an advocate for you and your property. It will be my privilege to be your agent!